March Community Education Virtual Learning Schedule
March 3, 2021

-

March 31, 2021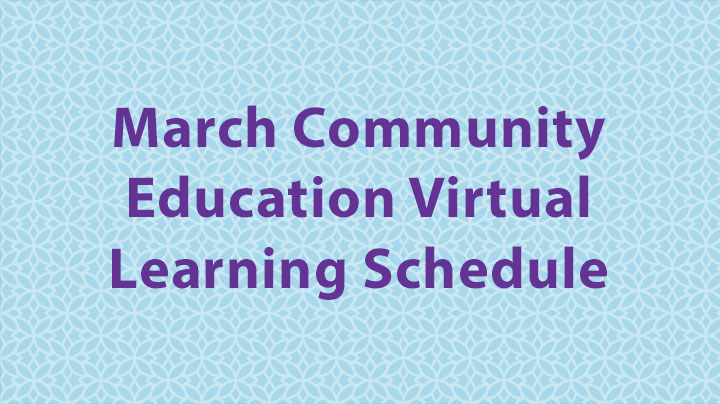 There's an App for That?!
March 3, 2021: 12:00pm – 12:45pm
As technology continues to quickly evolve it can be difficult to stay up to date with apps and social media platforms. Participants will learn about trending apps as well as ways to engage in conversations with youth about apps and how they are using them. Click here to register. 
Trigger Warnings: Coping with Triggers in the Media
March 12, 2021: 12:00pm – 12:45pm
The messages we receive from the media can be overwhelming. Survivors of domestic and sexual violence, in particular, may encounter messages from the media that can trigger an array of emotions. Participants will leave the session able to identify the impact media has and strategies for coping with triggers from media exposure. Turning Point staff will discuss ways to provide support to survivors when triggered by the media. Click here to register. 
Gender Socialization
 March 26, 2021: 12:00pm – 12:45pm
Traditional binary gender roles normalize violence and contribute to an unequal balance of power. Turning Point staff will provide examples from the media to educate on the impact media has on the messages received about gender roles and how this relates to domestic and sexual violence. Participants will be more aware of the role they play in combating these messages. Click here to register. 
LGBTQ+ 101; Labels, Language, and More
March 31, 2021: 6:00pm – 6:45pm
A majority of people in the LGBTQ+ community will be affected by domestic violence and/or sexual assault in their lifetimes, yet the stigma around violence in the gay community still exists. Join Tracy and Marissa to discuss common terms and identities found in the Lesbian, Gay, Bisexual, Transgender, and Queer/Questioning+ community, and how these identities intersect with intimate partner violence. Participants will learn how to ask questions about an identity in a respectful way, and where to go to learn more about the LGBTQ+ community. Click here to register.