Join the 100 Men Challenge and pledge to:
Be an up stander! Stand up against domestic and sexual violence
Raise/donate $100 to Turning Point by July 29, 2018
Encourage other men to join the challenge, telling them why I stand up against domestic and sexual violence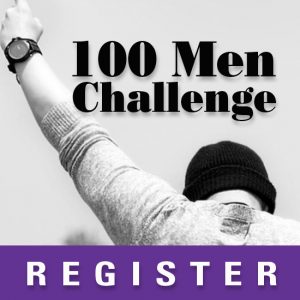 Listen to fellow Challengers:




Donate and help us today:
Your donation will help Turning Point continue to offer legal, medical and life supporting programs to survivors of domestic violence and sexual assault. Click below to donate.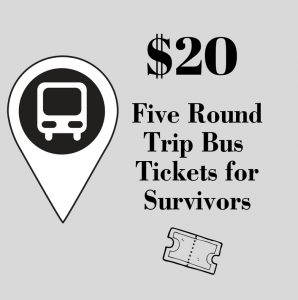 $20.00
Transportation is a barrier for many survivors, therefore they rely on public transportation to get to and from appointments, interviews, etc. Providing survivors with bus tickets helps eliminates transportation as well as financial barriers they may be experiencing, helping them meet personal goals and re-gain control of their lives. For just $20 you can help eliminate one barrier for a survivor.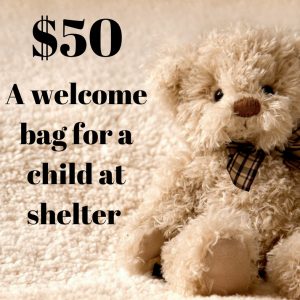 $50.00
Coming to shelter is hard on moms and kids. When fleeing violence, toys are often not a priority and living with 51 other people means a lot of sharing. Kids entering shelter all receive a bag with a blanket, toy, and stuffed animal of their own. Sometimes the small things make a world of difference in feeling comfortable and safe in a new environment.
$75.00
Imagine leaving the comfort of your own home, fearing for your safety at the hands of the person who "loves you." You now live with 51 strangers, and things that do not feel like your own. Your donation of $75 helps provide one night of shelter and safety for a survivor of violence.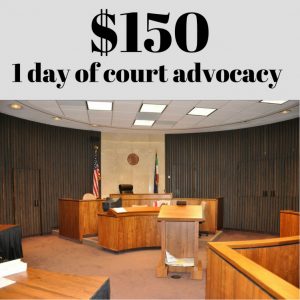 $150.00
Court can be a scary place, with many unknowns. When survivors go to court, advocates can accompany them to provide crisis intervention, safety planning, and help advocate with the criminal justice system. No survivor should have to go to court alone, feeling intimidated by his or her abuser.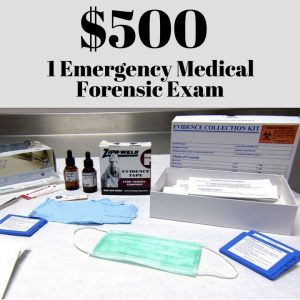 $500.00
In 2017, our Forensic Nurse Examiner Program completed 374 Exams, 47 of those being to children under 12. For $500, we provide survivors a private space to receive specialized forensic medical care, which may include evidence collection and advocacy after being victimized, often by someone they know.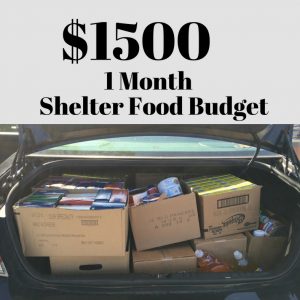 $1500.00
Feeding 52 people for a month averages about $1500, after community donations. Where a survivor's next meal is coming from should not be something that they worry about when they are fleeing violence.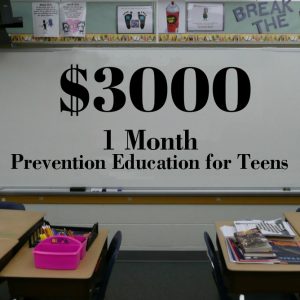 $3000.00
Violence is preventable! Our team of educators are in middle and high schools to teach youth about dating violence/sexual harassment, what a healthy relationship looks like, and what they can do to be upstanders, and what to do if someone is in a potentially dangerous situation.
$5000.00
Kids staying in shelter during the summer can attend camp with shelter staff, swimming, bowling, and visiting other local fun places for kids. Children also participate in counseling groups to learn that violence is not their fault. $5000 help makes lasting positive memories for the children in shelter, and lets them just be kids.