Congratulations to our 2018 Stepping Out with the Stars winners! Click to watch the winning performances at the 2018 Stepping Out with the Stars.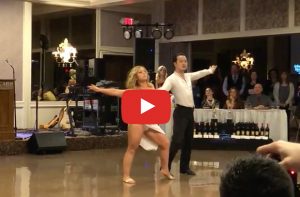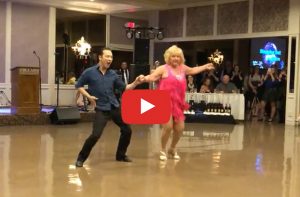 Sabrina Zerilli and her partner Jason Walters. were the Judges Choice Winners.  Cathy Barwick and Jason Walters were the People's Choice Winners.
The contestants worked hard in their lessons from Arthur Murray Dance Studio in Sterling Heights. Thank you to instructors Jim Everley (Owner), Jamie "J. LO" Palmer, Jami Alberly, and Jason Walters. A Big Thank You to our SOWTS committee, chairperson Holly Fujishige, Jan Boswell, Sarah Johnson, Vicki John, Charlon Franke, Maria Sniezyk, Judy Watson and Mary Anne Vollmer for a beautiful event. Thank you to Kim Adams for being our Emcee.
And a very Special Thank You to all of our 2018 Stars!
Tom Alongi, Cathy Barwick, Judge Joseph Boedeker, Rick and Dayna Lieder, Casandra Ulbrich, Ted B Wahby, Jr, and Sabrina Zerilli.
Watch the SOWTS 2018 Event Video courtesy of Marco Ruggeri and MR Media.